Mälardalen Industrial Technology Centre (MITC) hosted an event on October 12th, 2023, which brought together over 130 industrial, manufacturing, and technological research stakeholders to discuss the topic of "Designing sustainability into modern manufacturing."
There were a number of presentations from leading companies such as Volvo Construction Equipment, Rockwell Automation, Novotek and Up-Skill project partner Alfa Laval who gave a presentation on how their technologies can reduce the environmental impact of many different industries through improved energy efficiency and heat recovery, more efficient water treatment and reduced emissions.
Dr Jens von Axelson from MITC gave a poster presentation on how the Up-Skill project can help businesses integrate and manage digital and automation technologies effectively alongside the human workforce, and the management skills and training that will be required.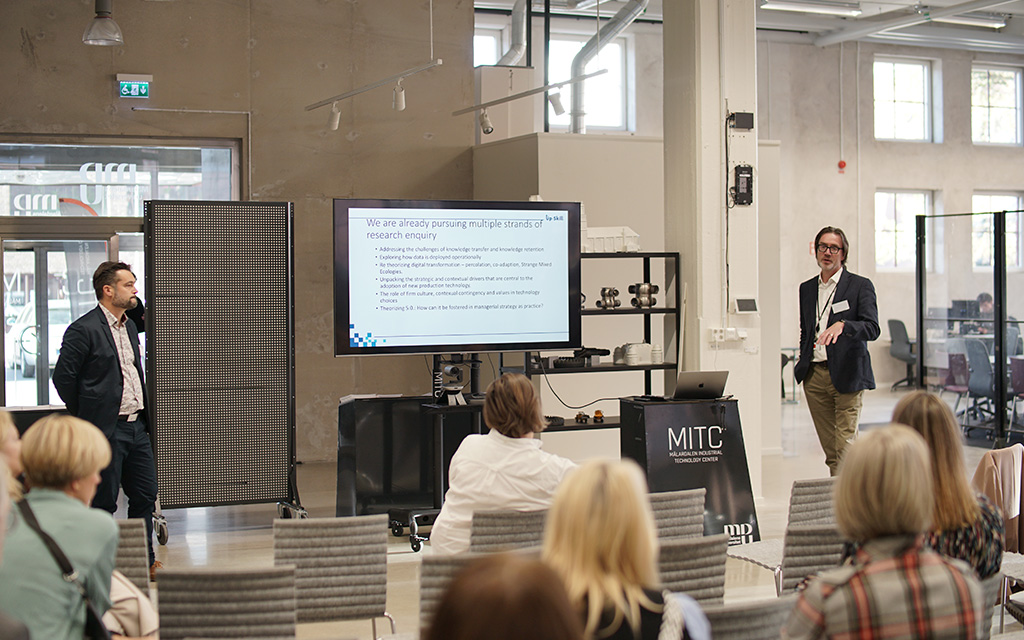 There was also an oral presentation from Up-Skill Project Co-ordinator Professor Chris Ivory from Mälardalen University (MDU) who gave an overview of the project and also addressed specific challenges related to industry regarding the strategic and contextual drivers of adopting new technology, the role of business culture and values upon technology choices, and how Industry 5.0 can be adopted in practice as part of management strategy.