Case studies will show how the potential for automation and human input is being played out in a range of industrial, competitive and supply chain settings.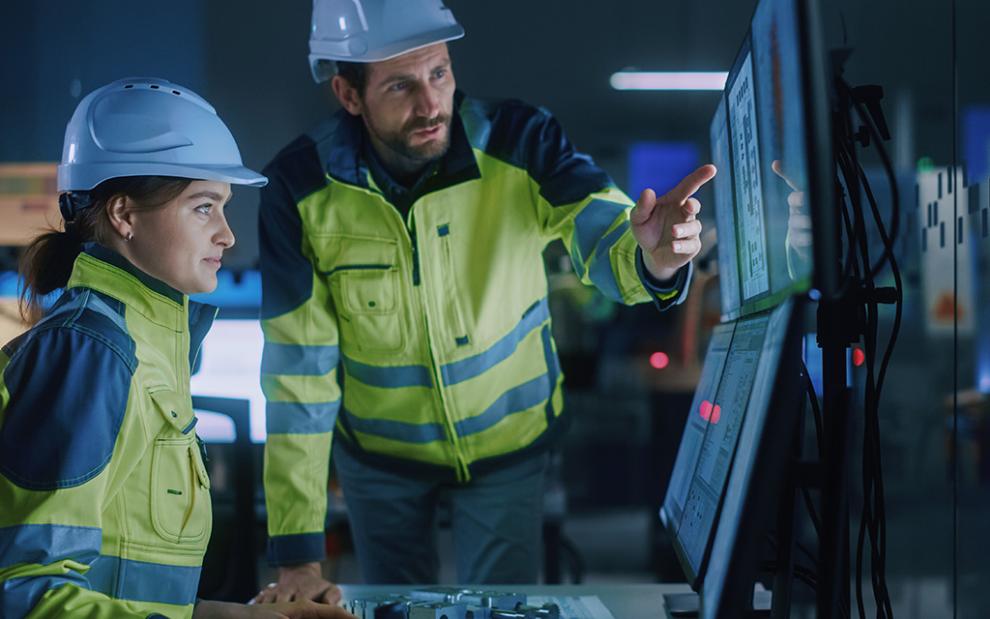 One of the main tasks of the Up-Skill project is to identify the ways in which job roles and content are changing, or could potentially change, because of the introduction of Industry 4.0 and 5G technologies such as autonomous robots, machine learning, big data and analytics, augmented reality and cloud computing. The identification of the effects of new technologies will be done by conducting ethnographic research within a variety of industrial and manufacturing case study settings.
The basic definition of ethnography is research that observes and analyses how people interact with each other and their environment in order to understand their culture. In the context of the Up-Skill project, this would involve researchers immersing themselves in the workplace cultures of the chosen case studies to understand how they operate. Specifically, the job roles, job networks, tasks and the organisational and management structures, and their relationship with the technology currently being used and the potential for technological integration based on the company structure, business aims and market context.
To execute this, ethnographic research methods such as shadowing, photography, observation and interviews will be used to record, map and engage with the human labour, technical and logistical aspects of the workplace to assess how it is changing and how technology implementation and human skill can be optimised alongside one another. The research will also identify the shifting managerial capabilities that are needed to ensure the maintenance of the human knowledge, skills and craftmanship needed in these spaces to ensure that technology implementation migrates from a substitution to an augmentation approach.
The case studies to be executed in the Up-Skill project are:
Webber – located in Germany, manufactures gas burners and gas-air mixing control systems for industrial uses. At present the company relies on skilled technicians to assemble burners, however, these skills are no longer being taught to apprentices, therefore, Webber is aiming to fully automate this part of their manufacturing activity.
Alfa Laval - located in Sweden, manufactures separators and associated components. They engage in a variety of engineering activities (different markets, different volumes, etc.) that necessitates a certain level of human involvement in the manufacturing process. Therefore, their aim is to advance their level of industry 4.0 capability to improve production efficiency while maintaining the human element needed to provide varied and flexible engineering solutions to their target market.
Helekopter - located in Sweden, offers engineering and business services to the engineering firms in its network, using the latest management software systems to remove the administrative and financial burdens from those firms, and so allowing them to focus on value-adding "engineering" work. Therefore, Helekopter seeks to retain and augment human workers with new Industry 4.0 technologies to refine and improve the efficiency of engineering and administrative processes within its own company and firms within its network.
Milan, Italy region cases. The University of Milan will enrol several small and medium scale companies involved in styling, designing and prototyping industrial products in a diverse range of sectors including furniture and furnishings, interior design and yacht design. The work performed by employees in the case study organisations involves powered machinery in addition to hand tools. Although based on large scale production, the production process involves a certain level of skilled craft to maintain the quality of product and desirability to consumers. Production still relies on direct human interaction and engagement with raw materials and manufactured products. Therefore, these case studies will evaluate how technology can improve efficiency and quality in job roles that will remain largely centred around human craftmanship and artisanal skills.
The case studies will begin at around month 11 of the project and last, approximately, 12 months. Prior to which, there will be a comprehensive review of the target organisations and ethnographic approaches, method planning, and an ethnography workshop will be held to harmonise data collection and training methods. The case studies will be led by Anglia Ruskin University who will organise regular meetings and workshops to ensure progress and insights are recorded and that there is a comparability between the research that will generate coherent final outputs from the case studies.